Cost Control
Lack of control on your fleet results in unnecessary cost, which includes low utilization of your vehicles, high fuel consumption, or non-optimal routes.

Strategic Decision Making
Through Fleet Management System, you can analyze the characteristic of your fleet. This insight is very beneficial for strategic and important decision making.
Matabumi
Advanced, Flexible, and User-Friendly Fleet Management System
Matabumi helps you monitor and manage your fleet through remote control, real-time monitoring, automatic notification as well as managerial support. Familiarize yourself with the advanced features of Matabumi.



Real-time Monitoring of Fleet Location
Monitor your fleet in real-time, including fleet routes and exact position.

Management and Remote Control
Control your fleet from afar, including tracking, performance monitoring, engine control, and many more. 

Monitoring Anytime Anywhere
Matabumi can be accessed from various devices such as Desktop PC, Tablet, and Mobile; Anrdoi or iOS. Matabumi is "Always-On" to watch on your fleet.

Pro-active Monitoring
Matabumi is capable of instantly sending Email or SMS notification to your device in case some specific event occurs to your fleet, without the need of a manual intervention.

Fleets and Drivers Performance Report

Matabumi can provide many kind of reports from your fleet, such as total distance, speed, or even driver's punctuality.

Managerial 
Fleet Performance improvement through close monitoring. Performance reporting and evaluation that are more precise and fair per vehicle per driver. Stored historical data for evaluation or investigation purposes.
Compatible with all types of fleet
Matabumi is compatible with all kind of vehicles








Truck Trailer

Why Us?

Not only selling Software, but Consulting
We study your operations, and advice on optimization through Fleet Management System to resolve operational problems.
We give training and support.

Specialized in Fleet Management and Tracking
Our team consists of industry players with broad experiences in fleet management.
Our software have been used and proven by ourselves. And we keep improving it to match operational needs of fleet in Indonesia.

Advanced Software, Flexible, and User-Friendly
Support Customization (Notification, Layout, Reports, Access Rights)
Integration with External System through Web Service
Support Indonesian Language

Strong Reputation

Vast customer base that are satisfied with our services.
Start Fleet Monitoring Easily

Whatever the type of your fleet, starting from Heavy Truck, Trailer Truck, Pick-Up, Bus, Personal Car, or any other motorized vehicles; Monitor them easily by using Matabumi Fleet Management System.
One Solution, Many Benefit
  Easy to Use and Comprehensive Features.
  Used anywhere anytime.
  Working on various devices, iOs, Android,and Desktop
  Professional and Capable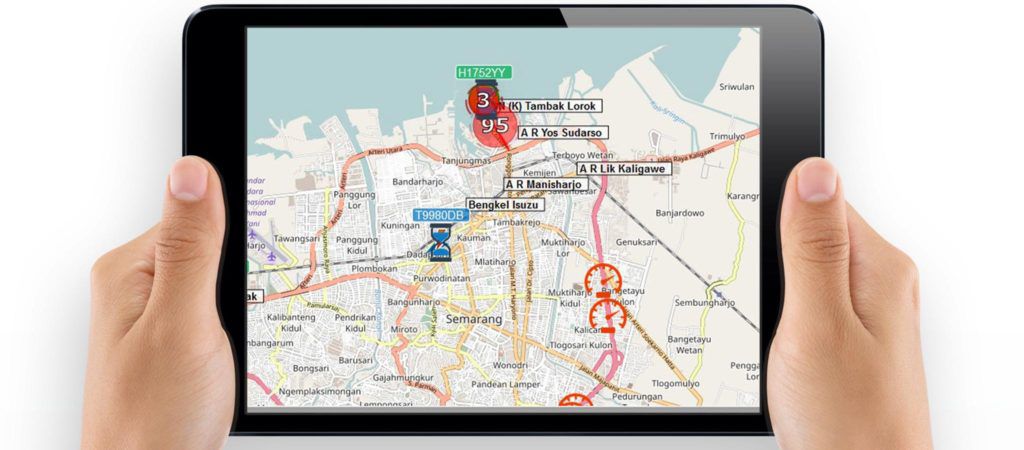 Plan Your Fleet with Us


Android Tracker


IDR100k,00
/ unit / month (billed monthly)
Use Your Own Android Device
Use Your Own Data Package
Online Support



Standard
Device Tracker
IDR 150k ,00
/ unit / month (billed monthly)

Use Our Standard Device Tracker
Incl. Data Package
Limited Reports and Alerts Customization*

Device Installation and Maintenance*
Advanced
Device Tracker
IDR 2.000k  ,00*
*Starting from per device
Everything in Standard Device Tracker
+ Use Advanced Device Tracker with Various Sensors* 

*Door Lock, Fuel, Altitude, Temperature, etc.
Implementation Service
Information System Consultancy
Fleet Management Consultancy
Reports and System Alerts Customization
Online and Site Support
See how Matabumi is watching your fleet
Matabumi screenshots while monitoring your fleet
Monitor and Manage your Fleet with Matabumi
Anywhere - Anytime